Why Choose The Opportunity Park?
The surrounding Cambria County communities offer an outstanding and affordable quality of life, still just an hour's drive from the metropolitan assets of Pittsburgh.

Located in the Laurel Highlands of western Pennsylvania – the location has a rich history in the steel industry and boasts a wide range of historic, scenic and cultural offerings. In recent years, the region's economy has grown with significant health care, technology and finance expansion.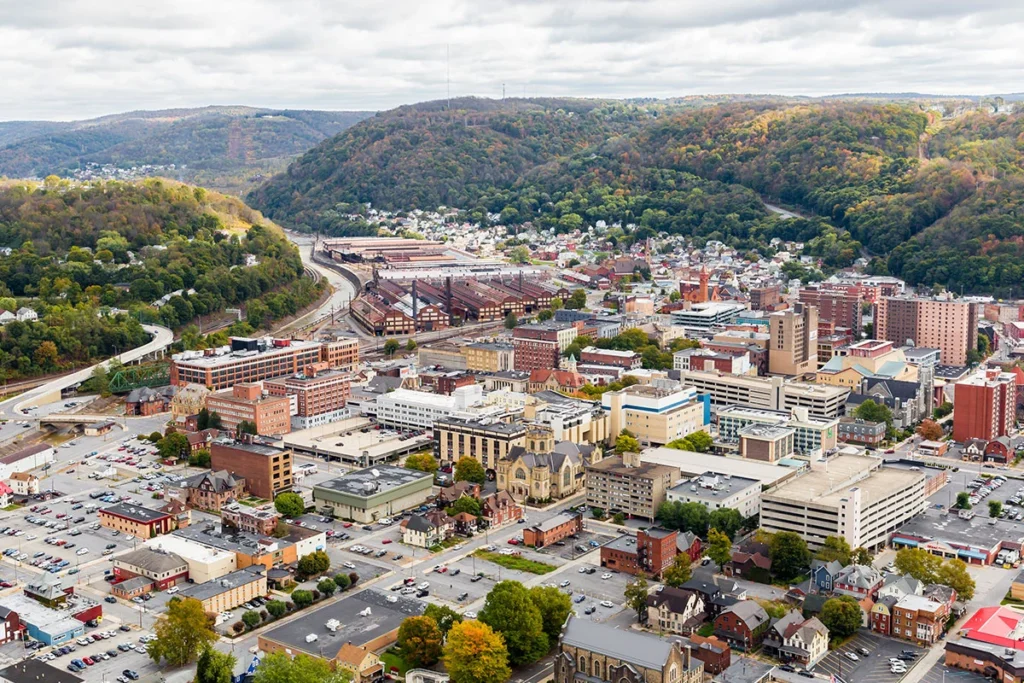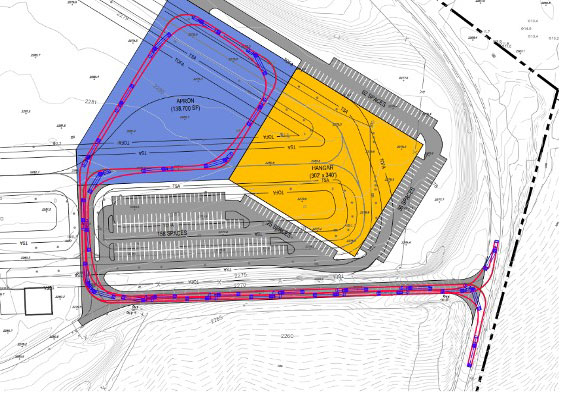 John Murtha Johnstown-Cambria County Airport (JST) is minutes from affordable housing, universities and good school districts in a community that boasts outstanding recreational opportunities from four ski resorts to ATV parks and an active Rails-to-Trails program for biking and hiking, hunting, fishing and much more. Its cultural life includes a symphony orchestra, fine restaurants, spas and shopping, to name a few.

Whether you are an MRO operator seeking your next market, a wholesale distribution organization, or in need of headquarters, research or manufacturing space, The Opportunity Park presents a blank canvas in a community and state known for one of the country's friendliest business environments.
Working to supplement the local economy, this project will also create new jobs with the MRO facility in connection with the Cambria County Airport Authority.
Pennsylvania's Growing Aviation Industry
The Laurel Highlands region has made great strides in bolstering its talent and workforce pipelines. In 2022, the nearby Saint Francis University expanded on its existing relationship with Nulton Aviation Flight Academy to provide students access to SkyWest's Elite Pilot Pathway and Aviation Maintenance Training Pathway programs, helping to build on an already impressive talent foundation and ensuring the regional aviation industry becomes even more successful and sustainable.

According to FAA data, Pennsylvania is home to 89 aviation repair stations, 34 FAA-approved pilot schools, 6,232 student pilots and 3,053 flight instructors. The commonwealth has 122 public-use airports connecting Pennsylvania businesses and residents to the national and global economy. Nearly 304,500 total jobs can be traced to the impacts of Pennsylvania's system of airports. These employees receive over $9.2 billion in payroll and generate nearly $23.6 billion in total economic activity.


Hear From Our Key Players
"Over the past seven years, various partners representing a variety of interests came to the table and made [The Opportunity Park] a reality. Our collective vision is to elevate Johnstown's position in the aviation world, while creating an economic success story in the process, and we think we are well on our way to doing so."
"This is a potential game-changer, not only for the airport but also for the entire region. An expansion of this magnitude would undoubtedly increase Johnstown's profile in the aviation space."
"The Opportunity Park is the perfect example of Cambria County's collaborative spirit. Business, academia and government coming together to recognize that we have the industry expertise and favorable geography to provide a much-needed service."
"The MRO facility has the real potential to be a magnet for job creation and economic activity that will resonate for generations. MROs around the country have brought jobs and economic opportunity, and we have long believed our airport is an ideal location for an MRO operator."
"Created as a center for business and commerce across the mid-Atlantic region, The Opportunity Park will bring about new potential not only for aviation interests, but also a region of more than 42 million people who seek multimodal opportunities to meet their needs from a community with a growing economy, talented workforce, low cost of living and a quality public school system."
"The Mid-Atlantic Opportunity Park expansion is a meaningful development that will bring commerce, and family-sustaining jobs to the Johnstown and Cambria County communities. Thank you to everyone who has helped make this project so successful."
"Aviation has always been at the heart and soul of Johnstown and its roots, and we're proud to now be able to expand on that legacy with The Mid-Atlantic Opportunity Park. This will solidify the Greater Johnstown area's role as a prime destination in the aviation sector and will prove to be a long-term economic driver for the community."
Working to supplement the local economy, this project will also create new jobs with the MRO facility in connection with the Cambria County Airport Authority. Across the runway from The Opportunity Park, JST is serviced by Cambrian Hills Development Group-affiliated fixed base operator, Nulton Aviation Services, which also operates charter services and a university-sponsored pilot training program on-site.

Pennsylvania is also home to numerous aviation mechanic training institutions, such as Aviation Institute of Maintenance, Pittsburgh Institute of Aeronautics and Pennsylvania College of Technology.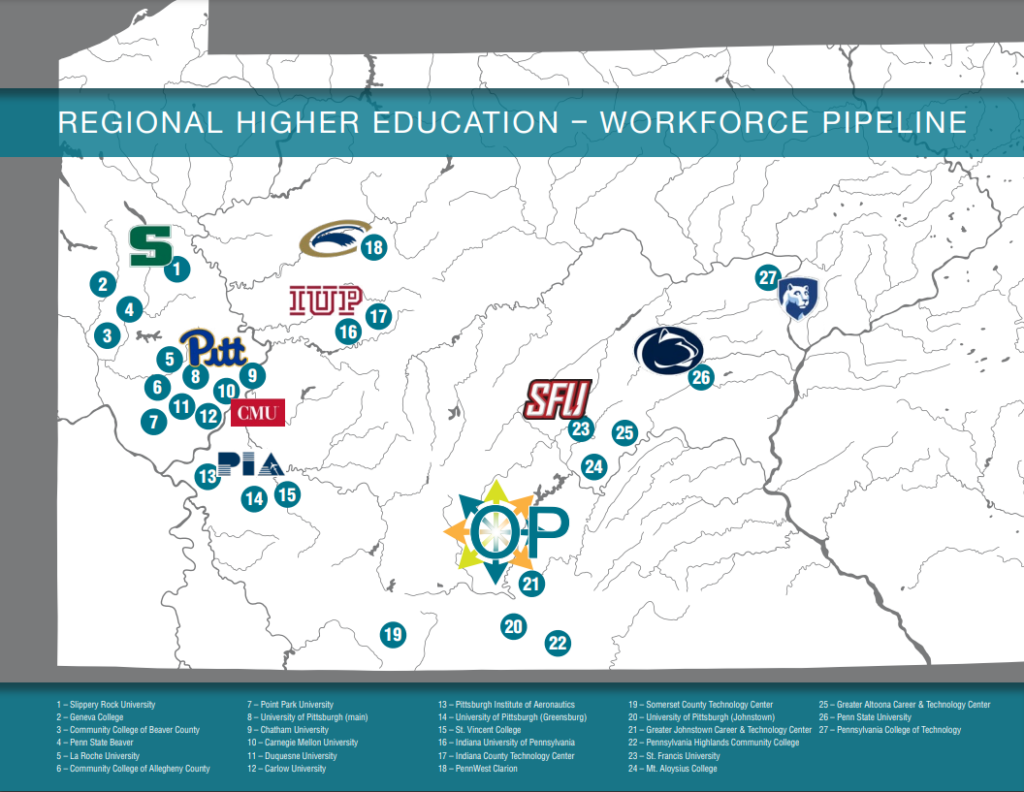 In total, the region surrounding The Opportunity Park has
more than 212,140 students enrolled in higher education

, flanked by the anchor institutions of The University of Pittsburgh and Penn State University.



Cambrian Hills Development Group is also working to infuse aviation curricula into the area's public school system, which, through independent research, count among the top third of public high schools in the state.

Click here to view our workforce pipeline fact sheet.